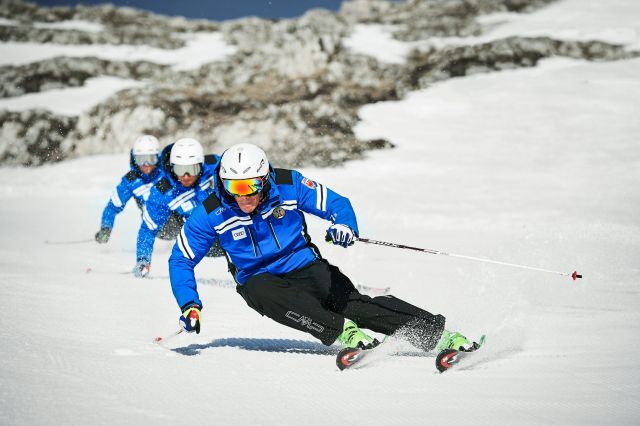 Ski racing courses in Alta Badia: ski like a pro!
Higher, further, faster – skiing with us is easy to master
Speed is in your blood and you long to get the most of it, don't you? Want to learn ski race techniques or just to try some of them? Bingo! Our individual ski racing courses in Alta Badia are the ideal way of training for those who want to improve their performance on world-famous slopes. Highly qualified and well-prepared ski instructors of the Ski School San Cassiano will teach you the most efficient race techniques. With a tailor-made outdoor and indoor training programme they will perfectly prepare you for your ski race. According to your needs, they will take you to the top of your race conditions: physically, technically and mentally.
Book now one of our ski racing courses in Alta Badia – and start dreaming of podiums!