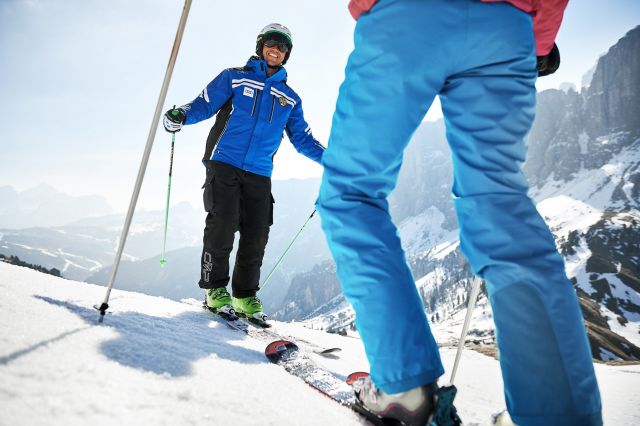 Our group ski courses for adults in Alta Badia
Learn to ski or improve your skills: together it's more fun!
Don't want to ski alone? Our ski and snowboard school in San Cassiano offers a solution.
During our group courses for adults in Alta Badia you can both learn skiing basics or improve your technique. We are sure: it's never too late to learn! Our friendly ski instructors will show you some useful tricks and provide every possible help. Besides, due to the feeling of comradery and the support of other group members, a group course for adults in Alta Badia automatically turns into a truly positive experience.
Moreover, the weekly program includes a ski tour on Thursday, during which your instructor will guide you through the most beautiful landscapes and to the best viewpoints of the Dolomites.
A group course for adults is held with a minimum of 5 participants of the same level, so don't hesitate to sign up!