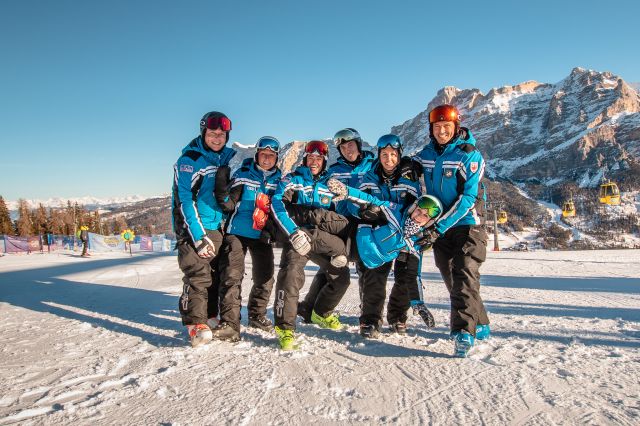 Scola de schi
San Ciascian
Scroll down
Ski and Snowboard School San Cassiano in Alta Badia – Dolomites
Skiing, Snowboarding, Telemark, Freeride & Freestyle: learn and enjoy!
Welcome to the website of the Ski and Snowboard School San Cassiano in Alta Badia! Our highly qualified and friendly ski and snowboard instructors offer private lessons and group courses for children, teenagers and adults in following disciplines:
Skiing
Snowboarding
Telemark skiing
Freeride & Freestyle
Racing & Competitive Skiing
The goal of our ski school in San Cassiano is to help you learn such fascinating winter sports as skiing or improve your technique, having lots of fun at the same time! To succeed in this mission, we rely on our experience, on our professional know-how as well as on a great deal of good humour.